Formal Agreement
We works with organisations to conduct talent alignment assessments. This, alongside architecture blueprinting of the organisational architecture helps us establish the formal agreement quotient.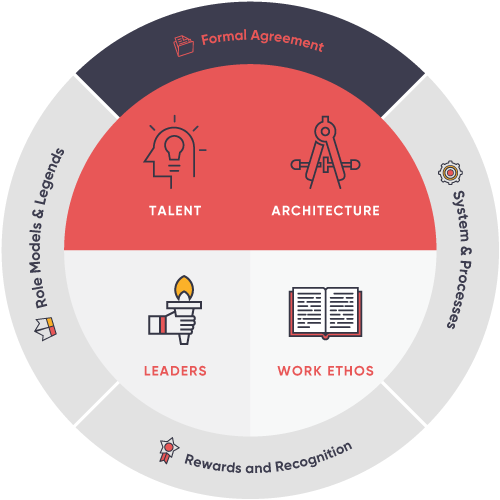 System & Processes
Within organisations we evaluate the hard coded elements of organisational design and work structures while recognizing the softer un-coded elements of the work ethos to arrive at a Systems & Processes health check.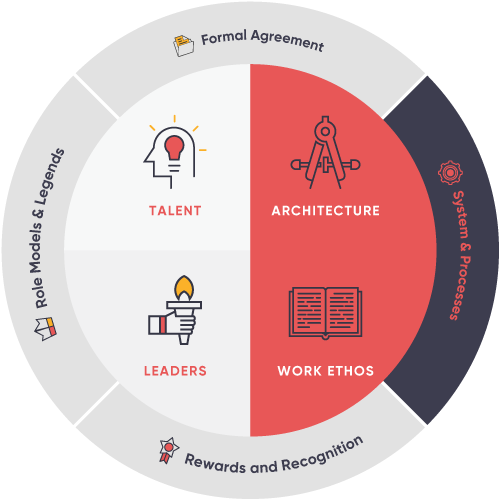 Rewards and Recognition
An assessment to determine the approach towards rewards and recognition within the organisation is done by looking for congruence between work ethos and the way leaders engage with their teams.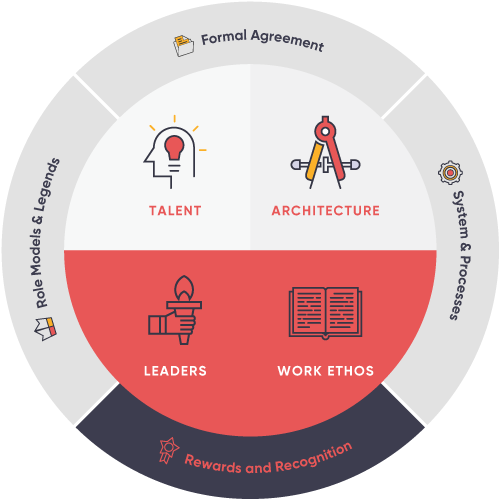 Role Models & Legends
By deploying the Chrysalis Legendisation framework we work with leaders and key talent to drive inspirational role modelling and legends.